Inspirational Stories
Canada is a country of opportunities. Many arrive here with a dream in mind. If you are a dreamer, you can do it, the path might be hard but when you put all your effort and love in it, you are going to achieve it. Believe in your dream like this inspirational people did and success will arrive.
Read their stories.
---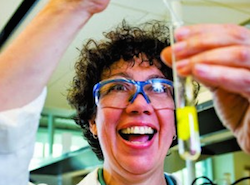 Sophie Lavieri
Raised in Venezuela, she immigrated to Canada in 2000 with her husband and two children. She was hired as a chemistry teacher at SFU Burnaby and founded a chemistry outreach project called Science in Action. This program is ran by volunteers and runs workshops for people of all ages to learn about science through hands on experiments.
Carmen Aguirre - Chile
Born in Santiago, Chile, her life was affected since a young age by the Pinochet dictatorship. In 1973, she moved to Canada with her family to escape the reign of terror. For many years, everyone in the family participated in activities to secretly support revolutionaries, asylum and refugee seekers. This experience market Carmen profoundly and provided inspiration for her artistic career. As an author, play writer, producer and actor, she is nationally and internationally known for several works, The Refugee Hotel being one of the most famous. Carmen is the Founder and Director of the Latino Theatre Group.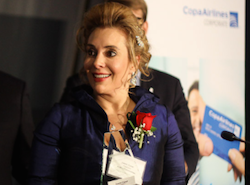 Laura Cuner - Argentina
Founder and President of Avafina Commodities, Laura Cuner was originally born in Argentina and moved to Canada in 2007 to start her company, with the mission of continuing her family tradition of promoting and supporting organic agriculture. She takes great pride in facilitating the opportunity for organic farmers to gain access to global markets. In 2011, Avafina opened their first distribution centre in Vancouver with the purpose of supplying ingredients to local manufacturers, bakeries, retail stores and local restaurants.
Mario Pochat - Mexico
As a teenager, Mario Pochat spent hours in his bedroom "playing around with graphics and animation" on his computer. He never imagined his hobby would lead to a career that would take him around the world — not to mention earn him accolades for opening the first "cloud school" in Canada. In order to explain what a cloud school is, Pochat returns to where it all began: At a computer graphics expo held near his home in Mexico City. "I showed my work to some exhibitors, not expecting anything, and they asked if I wanted a job," says the founder of Vancouver Animation School (vanas.ca) from his Granville Island office.
Pedro Guillen - Peru
Pedro Guillen was born and raised in Peru. Pedro has always loved cooking, and when he moved from Peru to Montreal in 1999, he continued to pursue his passion by enrolling in a Hotel and Culinary Tourism program. There, he worked in a Peruvian restaurant before leaving for Toronto to broaden his professional career as Sous Chef at Chez Cora. Pedro headed west to Vancouver in 2003. Two years later, he opened his own catering business specializing in Peruvian rotisserie chicken, Pollo a la Brasa. Pedro actively participates in local food and community events.